Def - Bold Outline
General information
Submitted 2022-11-26 by
Orc
(updated 2022-11-26), original author: Def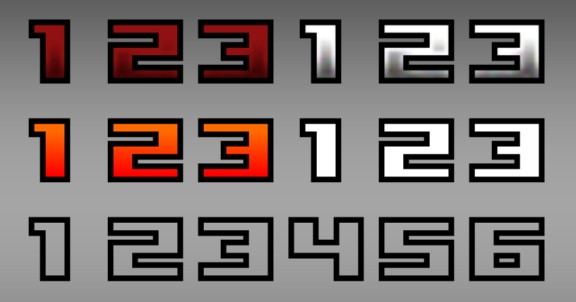 Description
Made using the Def numbers posted by XantoM.
Bolded outline added to numbers to help with visibility.
Transparent files included so that you can make numbers the color of your choice.
Add to wad folder to use.
Enter a comment
Feel free to share your thoughts about this item (BBcode enabled).